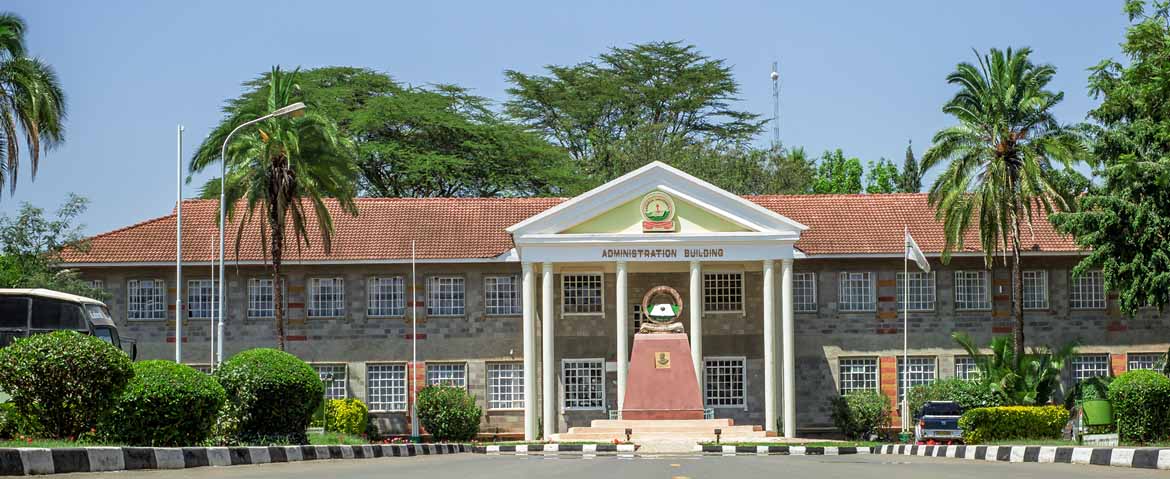 Main Campus
The Main campus of Kabarak University was established on a 600-acre (240 ha) farm 20 kilometres (12 mi) from Nakuru (the fourth largest city in Kenya), along the Nakuru – Eldama Ravine road. The campus features academic, religious and recreational facilities set in a serene environment. . The Kabarak AIC chapel sits on the university's main campus grounds and is the venue of mining devotions, midweek fellowship and Sunday service. Being a Christian university, all undergraduate students undertake theology as part of their course requirements.
Kabarak University offers degrees, diploma and post graduate studies, the institution currently has seven schools which are: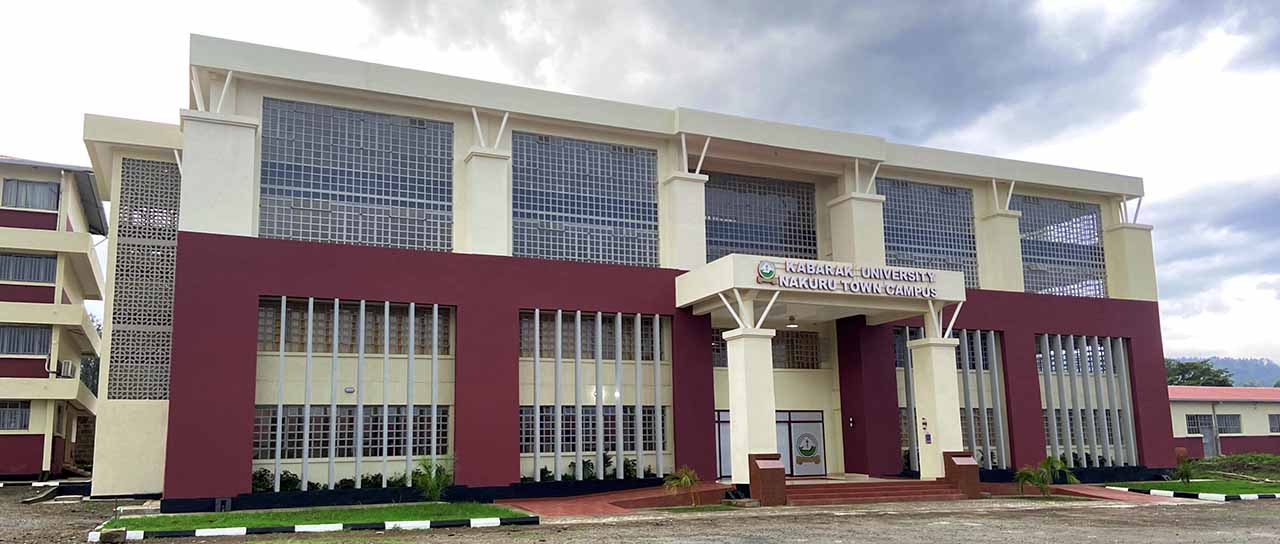 Nakuru City Campus
The Nakuru Campus is located west of the Nakuru ASK Show along prison road. The Campus has modern facilities which are ideal for day-scholars, part-time and evening students seeking academic and professional training during the evening and weekends.
Nakuru City Campus opened its doors to students in September 2006. It is situated at Kabarak Plaza along the Nakuru- Eldama Ravine highway opposite National Oil Petrol Station. This well equipped modern learning environment includes a library and computer laboratory to support degree programmes, diploma and certificate courses. Our programmes cater for the needs of all our students in terms of flexibility in the mode and in time of delivery i.e. we have full-time, and part-time (evenings and saturdays).
Courses on offer
The Nakuru Town Campus offers the following post graduate, undergraduate degree programmes, diploma and certificate courses:
Master of Business Administration
Master in Information Technology
Bachelor of Business Management and Information Technology (BMIT)
Bachelor of Commerce with the following options:

Accounting
Finance
Human Resource Management and
Marketing
Click here to view more courses on offer at our town campus
Study Mode
Full time Study For a period of 4 academic years or 8 semesters. Full time students may be able to complete a degree programme in 3 calendar years, each consisting of 3 semesters.
Part time Study (Evening and Saturday) For a maximum of 8 academic years or 16 semesters.