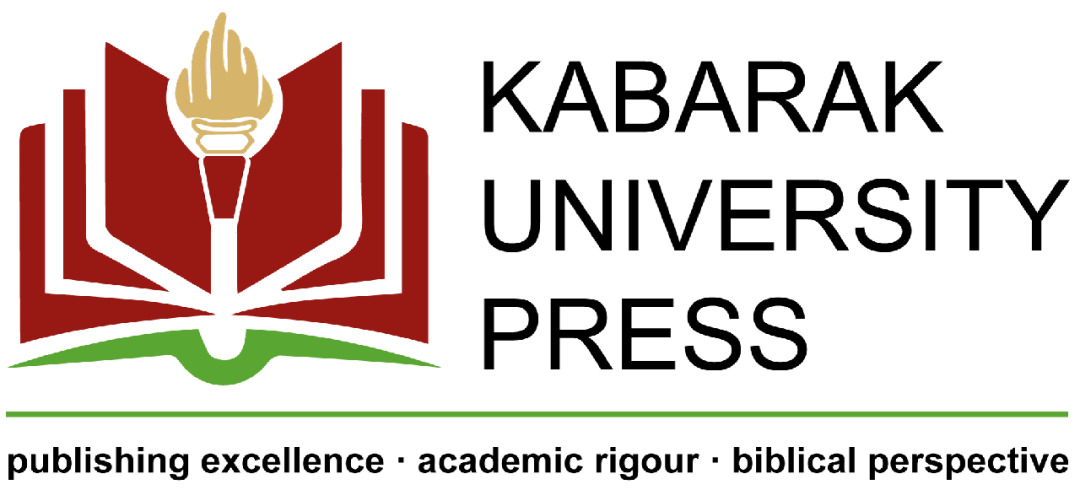 ---
About Kabarak University Press
The Kabarak University Press (KABU Press) is an institution interested in scholarly research and publication. The (KABU Press) was established in September 2021 by the Vice-Chancellor of Kabarak University, Prof Henry K Kiplangat and is currently under the leadership of Mr Humphrey Sipalla, the Editor-in-Chief.
The KABU Press exists to develop proper thought leadership and scholarship through nurturing and bringing forth publications on all matters affecting the world today.
The KABU Press has a clear mission to push the limits of existing knowledge and to create the highest possible quality publications in pursuit of this ideal. To achieve this, the Press places heavy emphasis on research rigour and publishing excellence anchored on a biblical perspective.
Publish with KABU Press
* KABUPress retains the information of all authors in accordance with the Kenyan Data Protection Act (2019)
We welcome the submission of book proposals that include a completed KABUPress Book Proposal Form [download here].
Manuscripts should conform to the Kabarak University Legal Citation (KALCI) Guidelines [download here].
KABUPress is happy to discuss copyright retention policies as part of the publishing agreement with Authors.
Whenever the financing model allows, KABUPress is keen to promote open access publishing, under a CC BY license.
All manuscript submissions are submitted to double blind peer review with at least two (2) independent reviewers versed in the sub-discipline. The favourable review of these, as well as a favourable internal preliminary review is necessary for publication.
KABUPress welcomes book proposals from doctoral these once the author has made the effort to convert the thesis from the dissertation format into a viable book format. KABUPress also requires that such submission be accompanied by a copy of the examiner's reports.
KABUPress welcomes contribution to the publishing costs involved, ie. language and style-editing. Please indicate the source, form of such funding and implications for copyright in the book proposal form.
Submissions and filled book proposal forms will only be received on editor.kup@kaabarak.ac.ke.