In a significant stride towards enhancing international collaborations and fostering academic partnerships, Professor Madimabe Geoff Mapaya, a distinguished professor from the facultyof Arts and Social Sciences at the University of Venda in South Africa, recently paid a courtesy call to Professor Henry K. Kiplangat, the Vice-Chancellor of Kabarak University. This meeting held great significance as the two universities have an existing Memorandum of Understanding (MOU) and sought to deliberate on the operationalization of this agreement. The visit marked an important step towards strengthening academic bonds and promoting mutual growth and collaboration between the two institutions.
Kabarak University and the University of Venda have long recognized the value of collaboration and knowledge exchange. The signing of the MOU between the two universities laid the groundwork for joint research, faculty and student exchange programs, curriculum development, and other academic initiatives. The courtesy call by Professor Mapaya served as a platform to reaffirm their commitment to this partnership and explore avenues for further cooperation.
The exchange of ideas and experiences between universities plays a vital role in fostering academic growth and excellence. The courtesy call between Kabarak University and the University of Venda aimed to capitalize on the unique strengths and expertise of each institution, promoting academic and research collaboration for the benefit of students, faculty, and society at large. By leveraging their shared resources, both universities can broaden their intellectual horizons, enhance the quality of education, and contribute meaningfully to addressing societal challenges.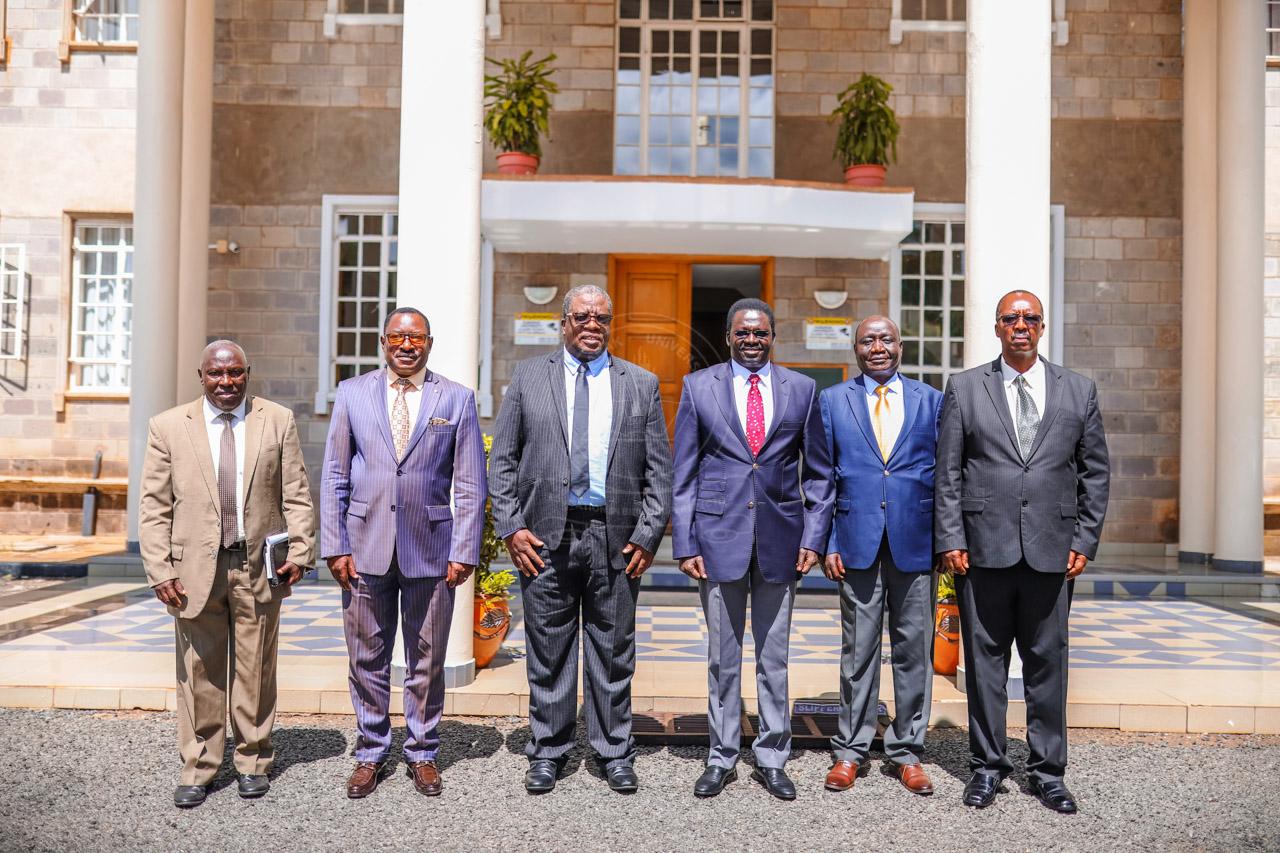 One of the key objectives of the MOU between Kabarak University and the University of Venda is to promote cultural understanding and diversity. Through collaborative initiatives, such as student exchanges, joint seminars, and cultural programs, students from both institutions will have the opportunity to broaden their horizons, gain exposure to different perspectives, and develop a global mindset. Such interactions not only enrich the educational experience but also foster intercultural dialogue and mutual respect, preparing students to become global citizens and future leaders.
The courtesy call served as a bridge to future collaborations, signaling a long-term commitment to strengthen ties between Kabarak University and the University of Venda. Both institutions expressed their enthusiasm for continued engagement, seeking to explore new avenues for academic cooperation, research partnerships, and joint funding opportunities. The meeting also paved the way for the exchange of faculty members, facilitating cross-pollination of ideas and expertise.
The courtesy call made by Professor Madimabe Geoff Mapaya to Professor Henry K. Kiplangat at Kabarak University marked a significant step in operationalizing the existing MOU between Kabarak University and the University of Venda. This meeting reinforced the shared commitment to fostering academic collaborations, promoting cultural understanding, and creating opportunities for joint research, faculty development, and student exchange. As these two esteemed institutions embark on a new phase of partnership, it is anticipated that their collaboration will not only benefit the respective universities but also contribute to knowledge creation, social development, and global connectivity.