Kabarak University Public Policy Research Analysis Club (KUPPRAC) Club (KUPPRAC), in partnership with Egerton University, had the opportunity to attend the inaugural Electric Vehicle Awareness event held on February 18th, 2023, at Karura Forest, Nairobi. The event brought together two student clubs, KUPPRAC and Egerton University's Environmental Club, to learn about the Electric Mobility Revolution in Kenya. The Green Global Footprint Initiative (GGFI) organized the event with the aim of promoting sustainable mobility and transport, environmental consciousness, and the use of clean and renewable energy (SDG 7) to address climate change.
During the event, the KUPPRAC team went on a nature walk in Karura Forest and noticed a significant difference in climate compared to Naivasha. The forest was lush with beautifully shaped trees that formed canopies blocking direct sunlight rays. The team hiked in a cool and serene breeze, with fresh air and clean water flowing through the rocks to form a stream at the base. The team also observed the diverse flora and fauna, including colorful butterflies and wild birds chirping in the trees. Visitors, both domestic and foreign, enjoyed the environment for sporting, trail biking, nature walks, and spending time with loved ones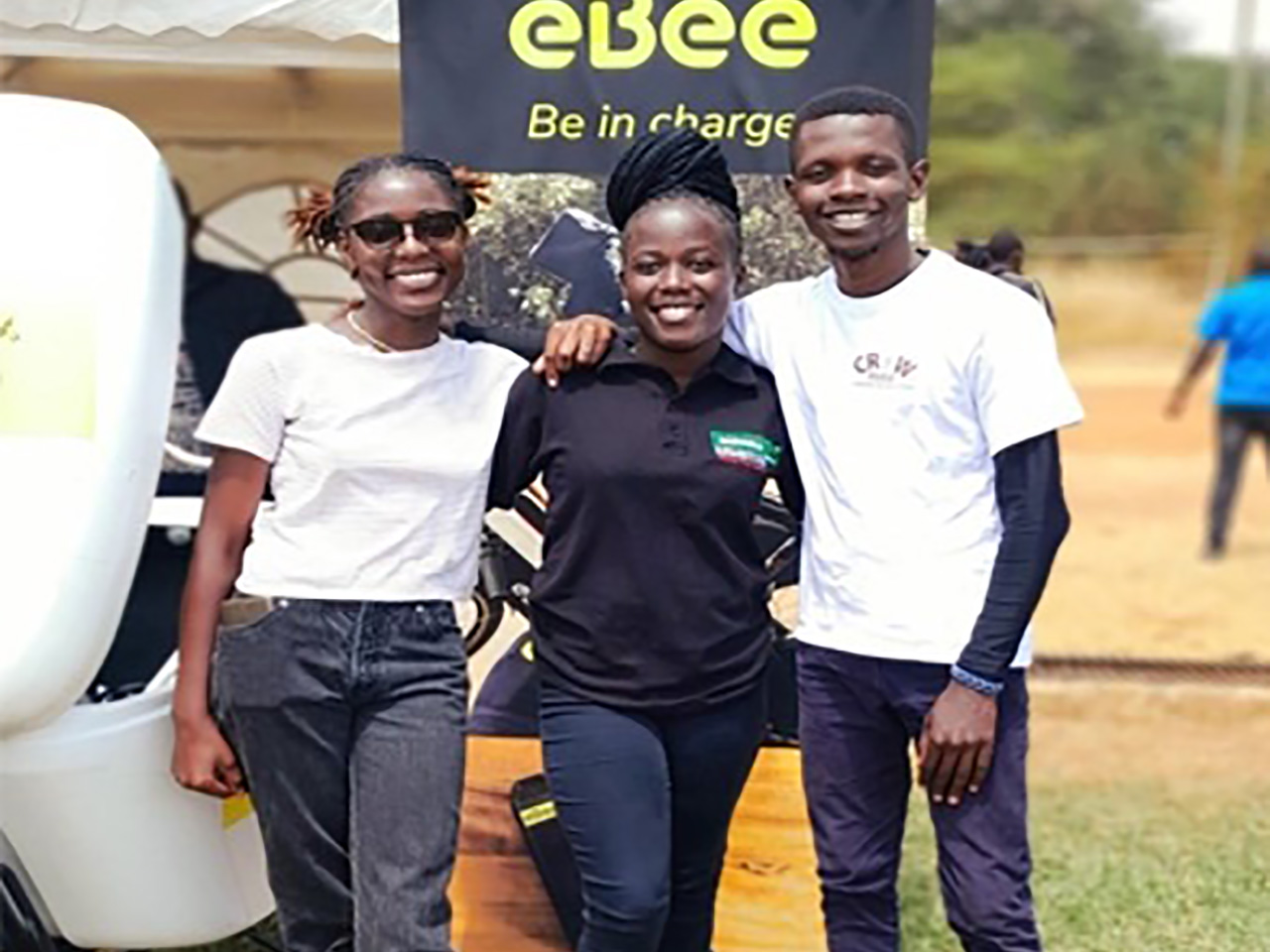 From left: Mitchelle Wabwire (KUPPRAC Member), Claire Rutto (KUPPRAC Chairperson), and Brian Ochieng (KUPPRAC Research and Publications Coordinator).
Fossil fuels are the primary contributors to climate change, with an estimated 60% effect on greenhouse gas emissions (global warming). This is because the majority of Kenyans use charcoal, wood, coal, or animal water for domestic purposes such as cooking and heating. Kenya's industries, especially the sugar industry, rely heavily on fossil fuels to power their engines and operations. The increasing use of fossil fuels has led to global climate change, which, if not mitigated, could lead to an increase in risks to the ozone layer due to emissions. Furthermore, the majority of vehicles in Kenya use petroleum or diesel, with the exhaust emitting harmful fumes in the form of Carbon Monoxide that harm humans, animals, and plants.
However, new technologies and innovations have been incorporated to mitigate the effects of climate change. The electric mobility awareness program, for example, featured various displays and exhibitions of electric cars, e-bikes, tuk-tuks, and free test drives. The event also included discussions on climate change action, highlighting the importance of reducing carbon emissions and embracing sustainable mobility solutions.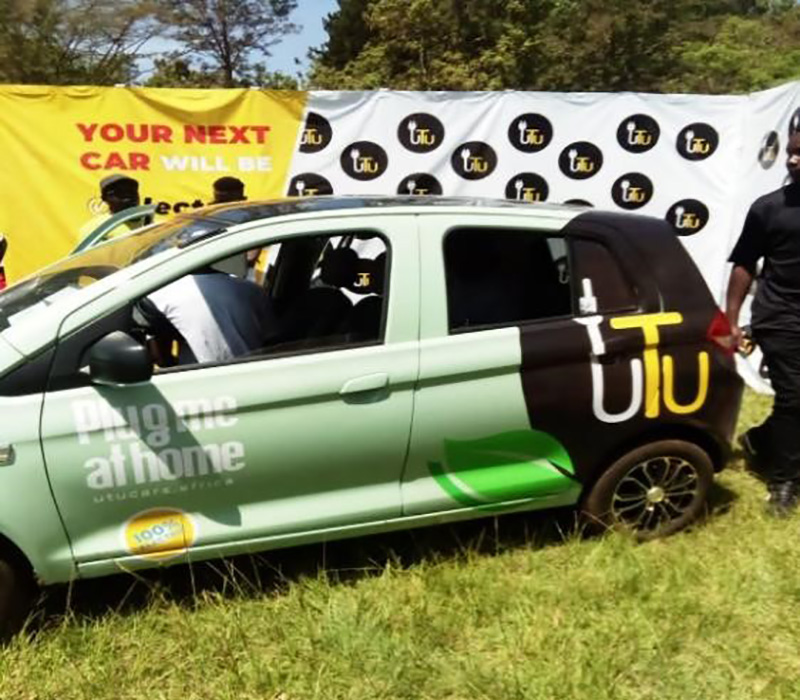 Utu, an electric vehicle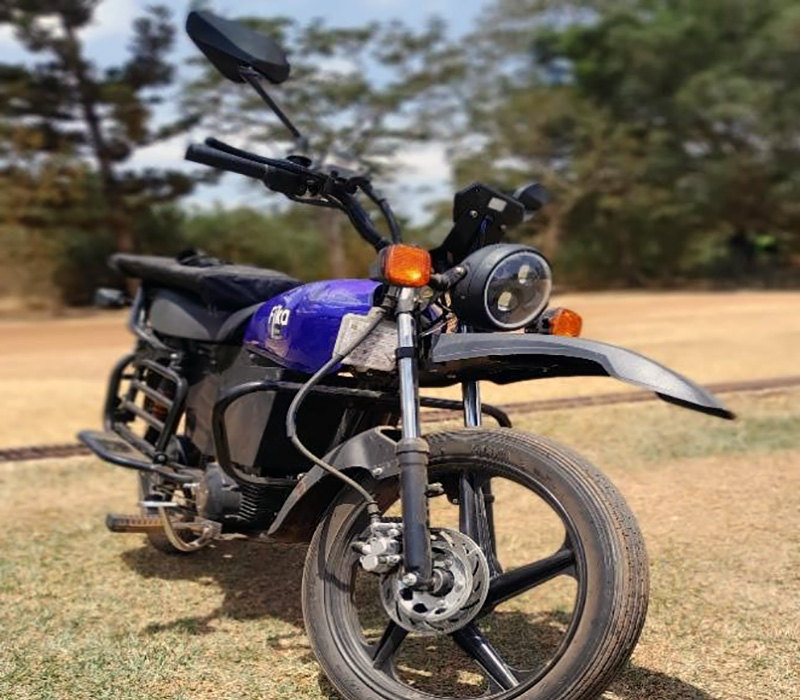 Fika Motorbike Company is a startup aiming to provide solutions
The most popular mode of transportation in Kenya is the matatu, despite its high pollution levels. To address this issue, an electric vehicle company based in Nairobi has launched a fleet of electric buses for public transport, which is a step towards achieving a sustainable transportation system in the country. The e-mobility program aims to import more than 1,000 electric buses to be owned by individuals, SACCOs, and companies, in order to utilize technology and electricity to achieve economic and environmental benefits in Kenya. This initiative is a step towards promoting green energy, with over 90% of all electricity generated in the country being from renewable sources such as solar, wind, hydro, and geothermal power. A pilot test conducted by Ev-kenya manufacturing company Opibus has deployed 150 electric motorbikes to test their technology and efficiency.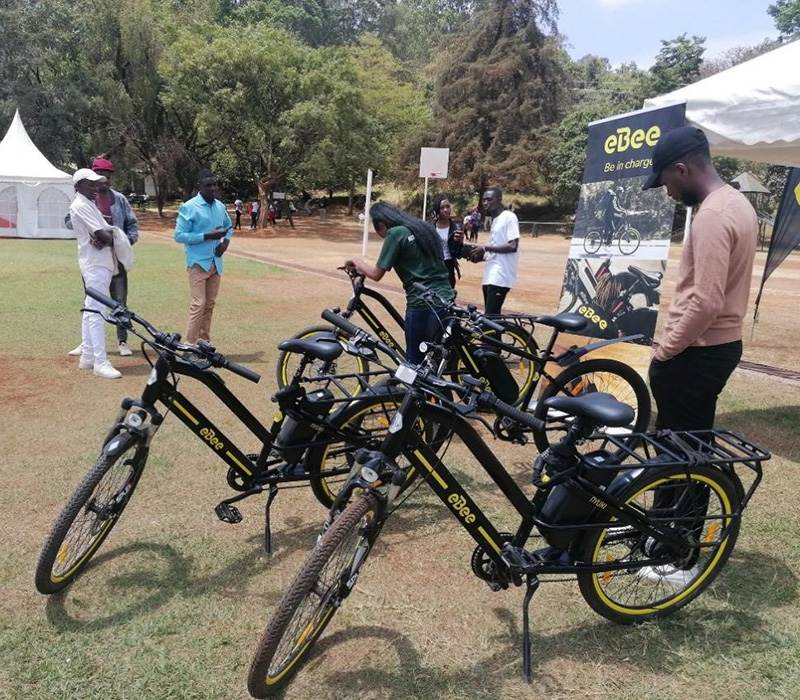 E-bee an electric bicycle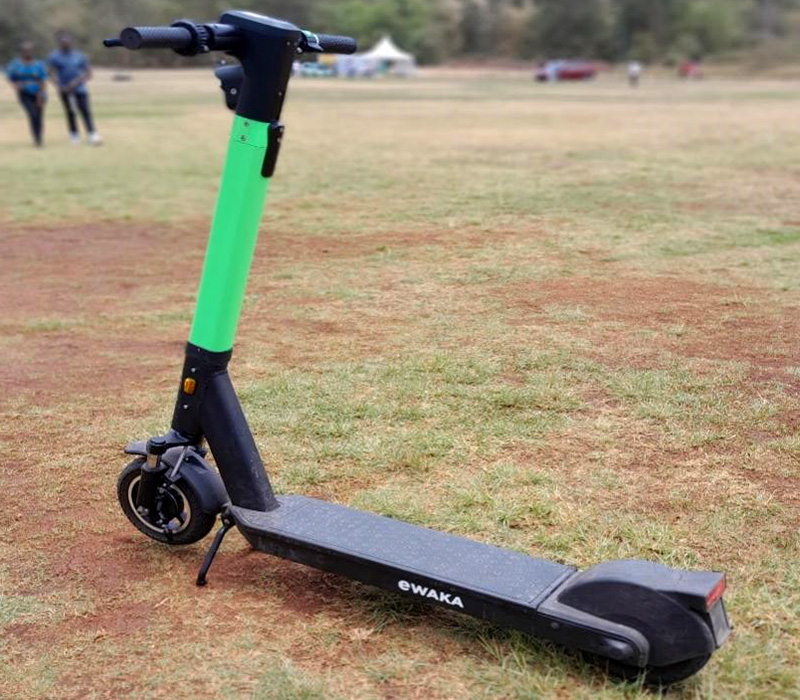 Ewaka Scooter is a mobility fleet for urban transportation
The UN's Sustainable Development Goal 7 aims to provide universal access to clean, reliable, affordable, and sustainable energy. Lack of access to clean and renewable energy systems can have a negative impact on both economic and human development. The ecosystem consists of both renewable and non-renewable energy sources such as natural gas, wind, coal, solar, biofuels, and petroleum. Therefore, electric energy generated from renewable sources like solar and electricity is a sustainable and clean energy source that is not only efficient but also cost-effective compared to fossil fuels. This type of energy is commonly known as green energy as it does not have any harmful effects on the environment when used.