International Cancer Institute (ICI) partnered with Kabarak University to host the inaugural Annual Comprehensive Hematology and Oncology (AnCHOR) Review Conference in Eldoret.
Stakeholders from Kenya, Ethiopia, Uganda, Rwanda, Burundi, Tanzania, Egypt, and South Africa graced the conference.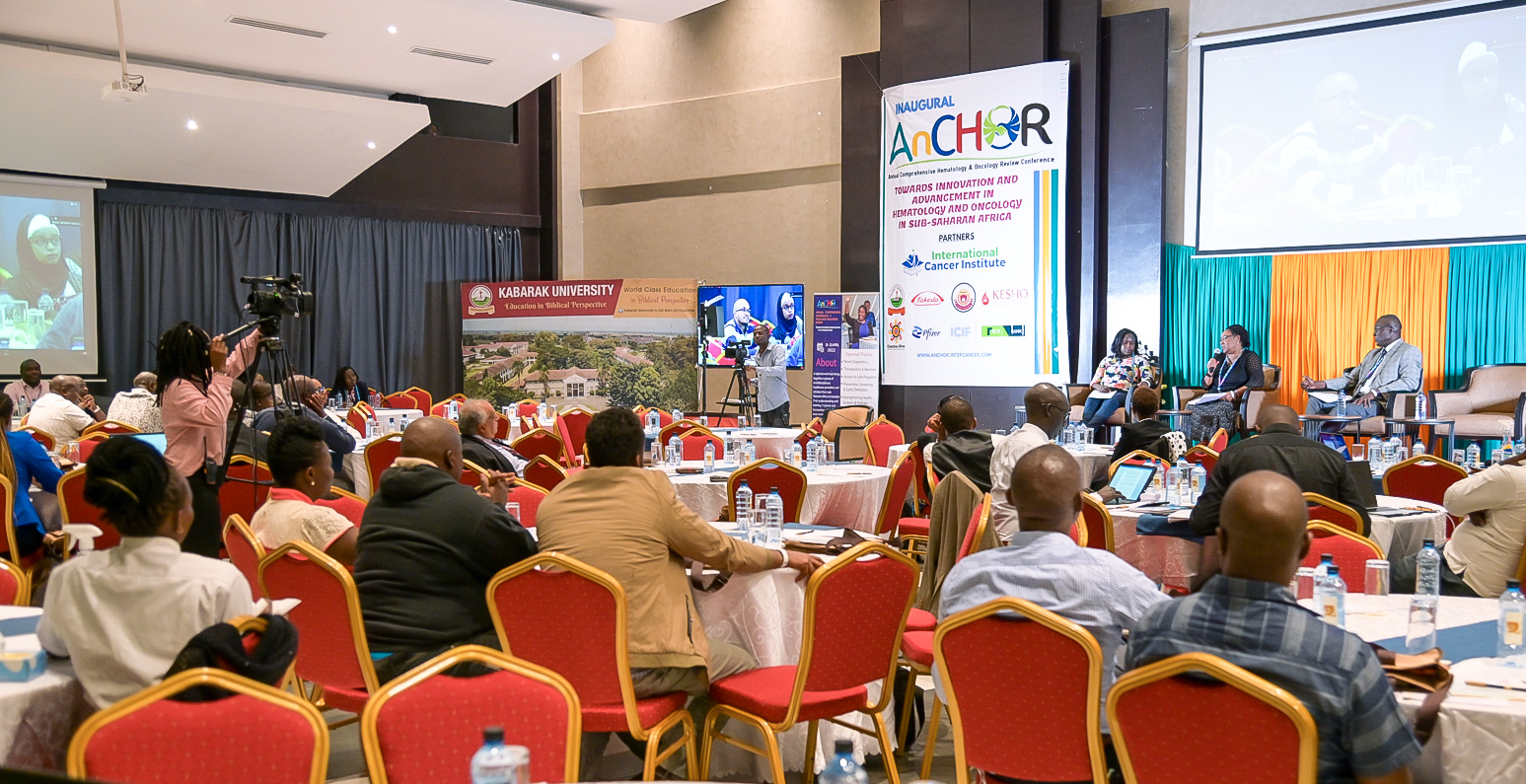 The four-day conference attracted over 200 participants from the health sector, County First Ladies Associations (CFLA), institutions, and even students and lecturers from Kabarak University ( School of Medicine & Health Sciences and School of Pharmacy) as well as other Universities.
Prof. Chite Asirwa, CEO of the International Cancer Institute (ICI) said that the conference is their inaugural event for cancer specialists and all those affiliated with cancer care in the region.
Dr. Titus Suge, Dean School of Pharmacy presented a paper titled Perspectives in Oncology Pharmacy Training Programs during the conference.