Prof. Marcella Mwaka – Senior Assistant Commission Secretary – Commission for University Education today handed over the site visit interim report to the University Vice-Chancellor Prof. Henry Kiplangat.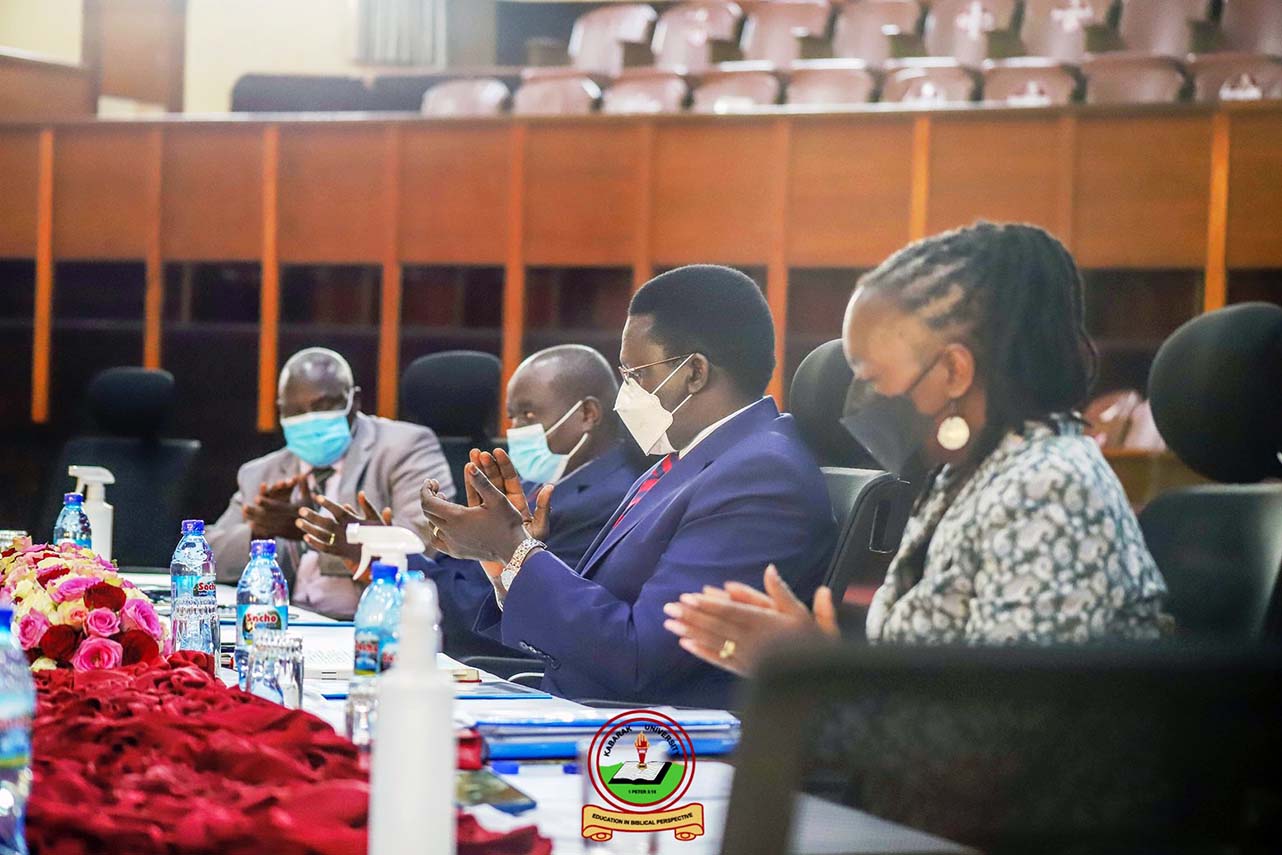 Prof. Marcella noted that all the programs inspected during the three days site visit had met the threshold required by the Commission for University Education.
The Vice-Chancellor thanked the team from CUE and Kabarak University members for the hard work during the three days.
He noted that it was important to have checks and balances to ensure the University offers quality education.
He promised the team from CUE that the University will give all the attention required to make sure that the recommendations outlined in the report are implemented.