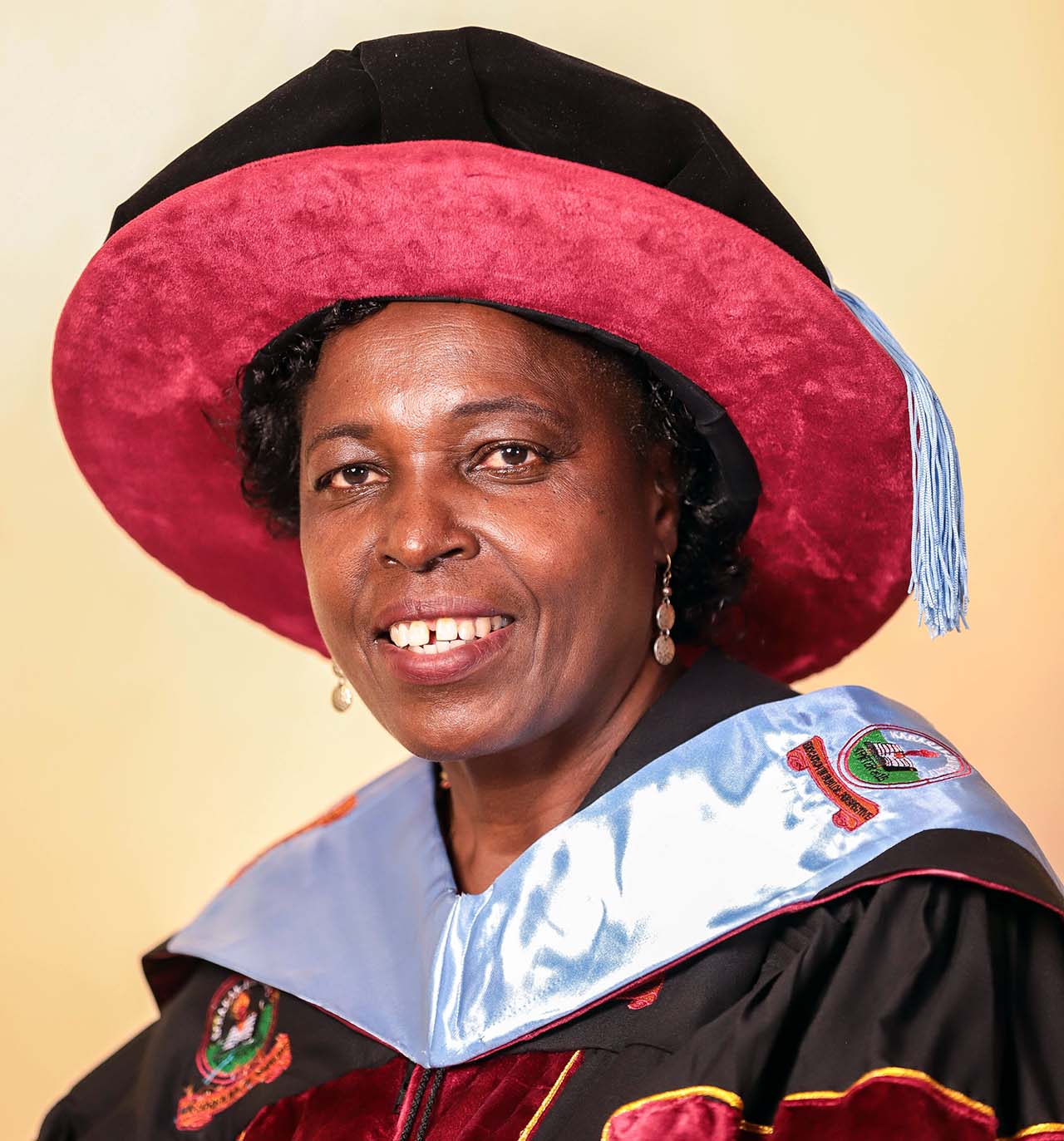 Kabarak University is pleased to announce the appointment of Dr. Dorcas Njeri Githaiga as its new Dean of Students, effective April 1st, 2023. Dr. Githaiga is a highly respected professional counselling psychologist with a wealth of experience and expertise gained from her previous roles as an academic and administrator at various institutions. Her appointment is a significant milestone for Kabarak University, and we are confident that she will bring positive changes to the university community.
Dr. Githaiga holds a PhD in Counseling Psychology from Kabarak University, a Post Graduate Diploma in Human Resource Management from the Kenya Institute of Management (KIM), a Masters in Education (Guidance and Counselling) from Egerton University, and a Bachelor of Education (Arts) from Kenyatta University. She is also an internationally accredited addiction counsellor and specialist in family counselling, psychometrics, and family therapy. Her impressive credentials and track record of success make her an excellent choice for this position.
As a student counsellor, Dr. Githaiga has provided professional counselling and guidance to students experiencing academic, psychological, and social challenges. She has helped them withstand difficult situations, handle adversity, and remain productive. Dr. Githaiga has also spoken to youths in seminars, sharing her knowledge and expertise with the wider community.
In her newly appointed role as Dean of Students, Dr. Githaiga will oversee the welfare and development of all students at Kabarak University. She will work closely with faculty, staff, and students to create a supportive and inclusive learning environment that fosters academic excellence and personal growth. Her passion for student counselling and development, coupled with her experience and expertise, will undoubtedly have a positive impact on the university community.
We congratulate Dr. Githaiga on her appointment and look forward to the positive changes she will bring to Kabarak University.