The IYF is driven by the belief that all young people have dreams, ambition, and the same spark of potential. However, they also recognize that opportunities are not equally distributed, and many young people lack access to the resources they need to succeed. As a result, the IYF creates partnerships that can help transform lives globally and locally.
During the courtesy call, the IYF representatives had an opportunity to discuss their work with Prof. Kiplangat. They shared how their initiatives are designed to empower young people to become problem-solvers, change-makers, and leaders in their communities. They also emphasized the importance of fostering global and local partnerships to create meaningful change.
Kabarak University shares the same vision with the International Youth Fellowship (IYF) in its commitment to empowering young people and helping them reach their full potential. Both organizations recognize the inherent value and untapped potential within every young individual, and they strive to provide them with the necessary tools and opportunities for success.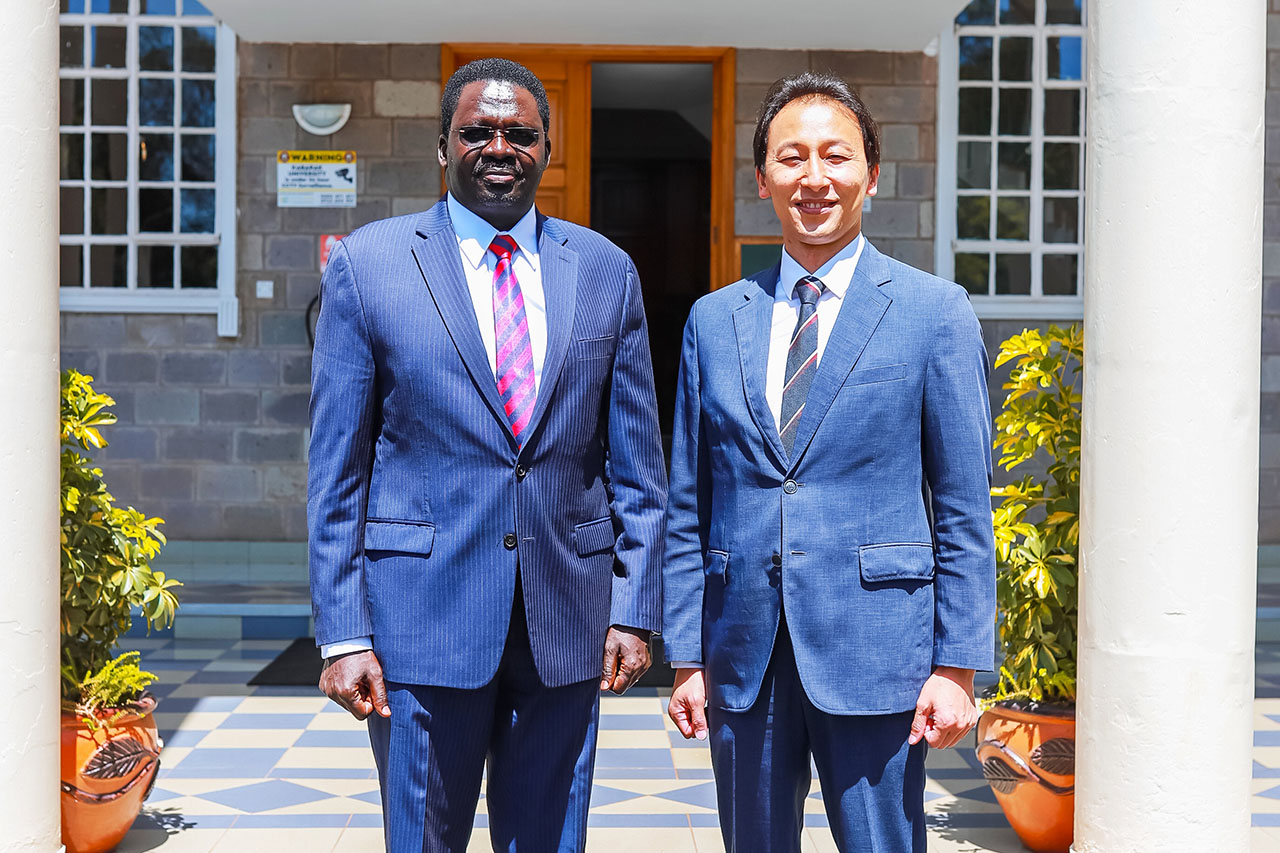 Kabarak University, known for its academic excellence, has long been dedicated to the holistic development of its students. The university understands that education goes beyond the classroom and aims to nurture well-rounded individuals who are not only academically competent but also socially responsible with Christian Biblical character.
Similarly, the IYF believes in the transformative power of education and aims to create opportunities for young people worldwide. By forging global and local partnerships, the IYF seeks to empower youth to become problem-solvers, change-makers, and leaders in their communities. Both Kabarak University and the IYF recognize that education plays a vital role in equipping young people with the skills and knowledge needed to make a positive impact on society.
Moreover, both organizations emphasize the importance of inclusivity and equity. Kabarak University, with its diverse student population, embraces students from various backgrounds and promotes a culture of acceptance and understanding. The IYF, too, values inclusivity and believes that opportunities should be accessible to all young people, regardless of their socioeconomic status, gender, or ethnicity.
The IYF's courtesy call to Prof. Kiplangat at Kabarak University was an opportunity to share their mission and initiatives with a like-minded organization. Both the IYF and Kabarak University are committed to empowering young people, and this meeting has opened the door for potential collaborations that can create meaningful change.