One of the founding pillars of Kabarak University is to engage in outreach activities for the service of God and Humanity.
In keeping with the service to God and Humanity agenda, on the 9th of June 2022 the Corporate Communication and Marketing department with the support of the Vice-Chancellor Kabarak University Prof. Henry Kiplangat and the University management undertook a Corporate Social Responsibility (CSR) activity at the A.I.C Mukaa Children's home in Mukaa, Makueni county.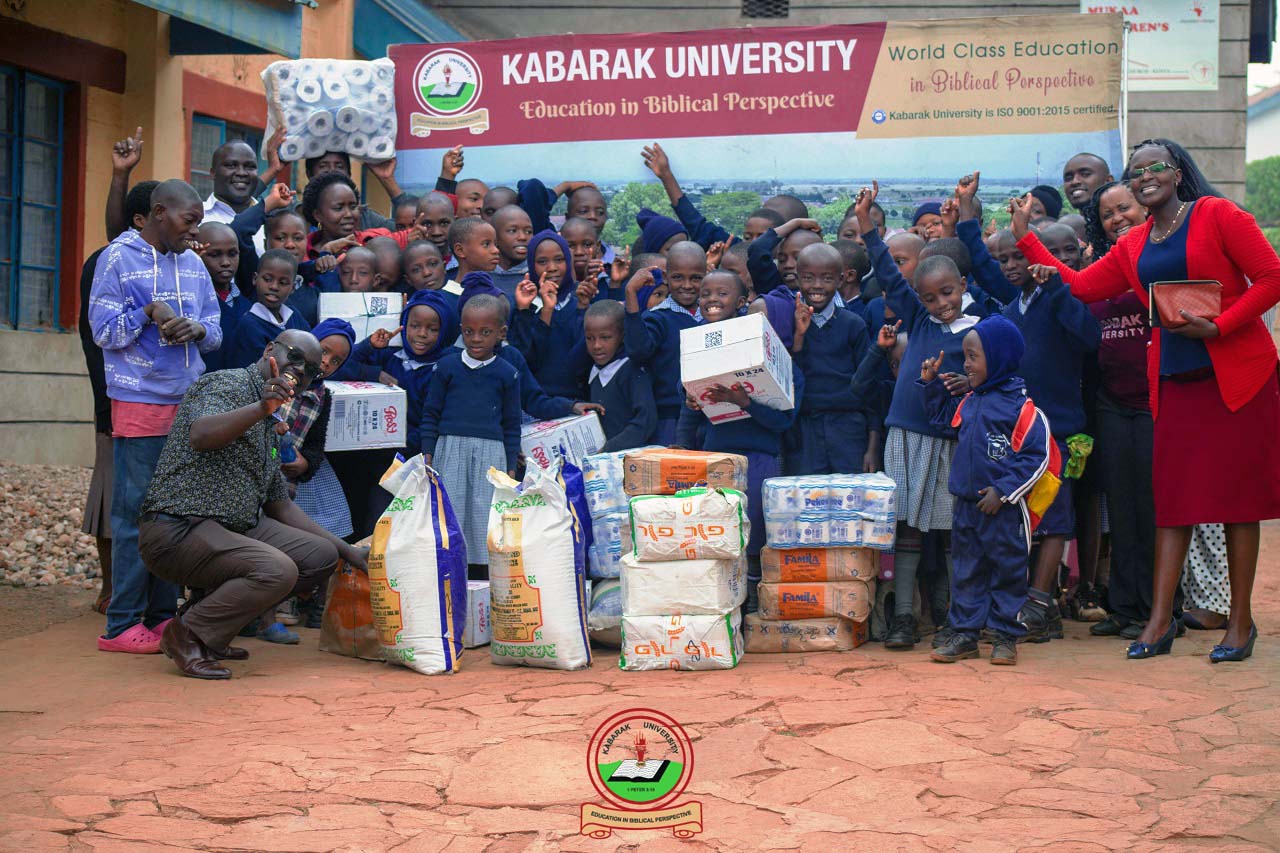 As good Christian stewards we are called to be mindful of the poor and orphans in the society. This is in line with one of the University's core values of being mindful of others.
The team of staff and students led by Mr. Brian Kiprop - Assistant Manager, Corporate Communication and Marketing on behalf of the Corporate Communication and Marketing Manager Mr. Andrew Marangu donated foodstuffs and other essentials to the children's home.
Pastor Esther Mwende – University Counsellor shared words of hope and encouragement to the children who were delighted about our visit.
The team engaged the children in songs and dance as a way to show the love of God. The Children's home Manager Mr. Alex Njagi expressed gratitude to the University for supporting the Children. He noted that the visit was timely.