The Journals at Kabarak University School of Law serve as vital conduits for intellectual discourse, showcasing a diverse range of legal scholarship and thought-provoking insights. These journals, meticulously curated and edited by a team of dedicated legal scholars and students, provide a platform for both established academics and budding legal minds to contribute their research and perspectives on contemporary legal issues.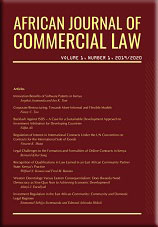 The African Journal of Commercial Law is a biennial publication run under the auspices of the Department of Commercial Law at Kabarak University, School of Law through its Centre for Commercial and Corporate Law. It is a peer-reviewed publication that covers diverse topics within the realm of commercial law of relevance to Africa.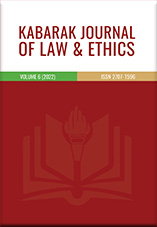 The Journal of Law & Ethics is a flagship publication of the Kabarak Law School. It is published by the Centre for Jurisprudence & Constitutional Studies. The journal is an annual publication of that covers articles, book reviews and case discussions that contribute ground-breaking academic contributions to the discourse on governance and the rule of law in Africa.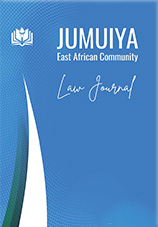 The East African Community Law Journal is a publication run by the Public Law Department, Kabarak University, School of Law. It is a peer-reviewed biennial scholarly publication in Regional Integration and East African Community Law.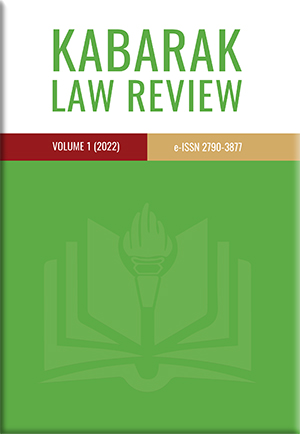 The Kabarak Law Review (KLR) is a student led peer-reviewed journal of the Kabarak Law School (KLS) dedicated to the development of critical, vibrant, Afrocentric legal research.
Journal articles
Julie Lugulu 'Corruption in Kenya during the COVID-19 pandemic and the right to health: lessons learnt and future prospects' and Update on Kenya's implementation of the decision in the Nubian Minor's case vs Kenya' Kabarak Journal of Law and Ethics, Vol. 6, 2022.
Humphrey Sipalla 'TWAIL: Asserting pride in Global South epitomes through critiquing the silences of the Eurocentric fantasies of the history of International Law (Part I)' and 'TWAIL: Asserting Pride in Global South Epistemes through Critiquing the Silences of the Eurocentric Fantasies of the History of International Law (Part II)' Afronomicslaw Blog.
Mr Edmond Shikoli's article was published in Kenya Law Review Journal Vol 8 [No 1, Dec 2020]. The article is titled 'Application of the Doctrine of Eminent Domain in Kenya: Towards a Rights-Based Approach to Compensation' is co-authored with Augustus Mutemi Mbila.
Prof John Osogo Ambani's article 'The Peoples' Law: Toward a New Common Law for Africans' was published in the Commonwealth Judicial Journal25 No.3 June 2021.
Mr Harrison Mbori's article 'Devolution as a panacea to deeply divided multi-ethnic (national) states: The continuing Kenyan experiment was published in the Strathmore Law Journal 5 No. 1 2021.
Ms Lucianna Thuo's article 'Ending the oppression olympics: Promoting the concomitant political participation of marginalised groups in Kenya' was published in the Strathmore Law Journal 5 No. 1 2021.
Mr Joseph Omolo's article 'Rethinking Patricia Asero Ochieng & 2 Others v Attorney General & another' was published in the Journal of Intellectual Property and Information Technology (JIPIT) run by Strathmore Centre for Intellectual Property and Information Technology Law.