Kabarak University has been known for the exceptional quality of education and training that it imparts to its students. It is no surprise that the university has been a go-to destination for students and professionals alike who are looking to develop their skills in various fields. This morning, the university hosted a group of trainees from Ol'lessos Technical Training Institute from Nandi County, who were keen on learning the ins and outs of company procedures, secretariat and reception duties, filing and retrieving of files and documents, archives, and handling of dead files.
The visit began with the trainees being warmly received by a representative from the university's corporate communication and marketing office. From the moment they arrived, the trainees were struck by the professionalism and warmth of the staff, which set the tone for the rest of their visit. The representative then took them on a comprehensive tour of the institution, which enabled them to familiarize themselves with the university's facilities and services.
The first stop for the trainees was the university's registry section, where they were taken through the processes of managing documents and records. The secretariat is the backbone of any organization, and the trainees were shown how to handle and manage the various files and documents that come through the organization. They were also shown how to retrieve files and keep them in a systematic manner, ensuring that they are easily accessible when needed.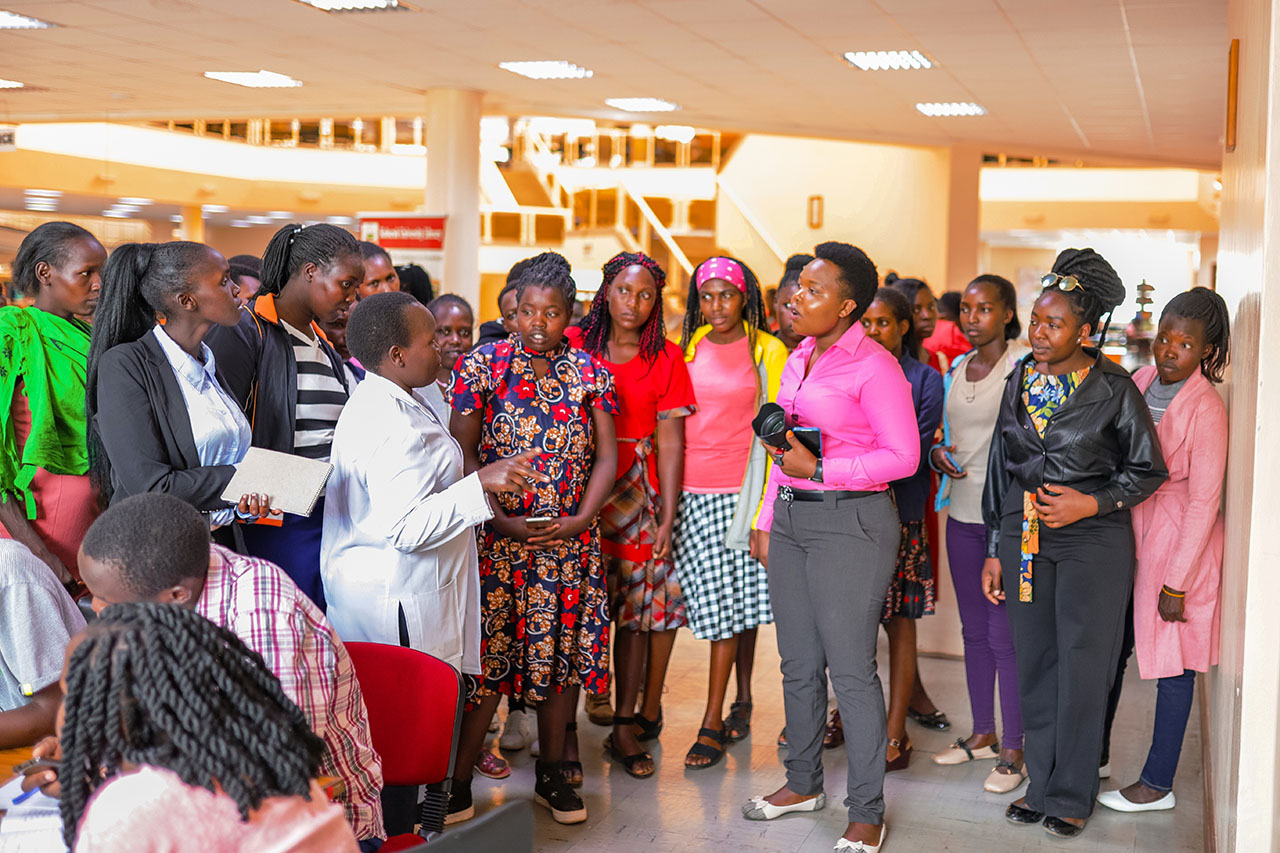 The trainees were then taken to the reception, where they were shown how to handle visitors and guests. They were taught how to welcome guests and make them feel comfortable while waiting to be attended to. They were also shown how to manage the phone and other communication channels, ensuring that all queries are answered promptly and professionally.
The next stop was the archives, where the trainees were shown how to manage and preserve historical records. The archives hold a lot of information that is vital to the organization, and the trainees were shown how to retrieve and store this information properly both manually and electronically. They were also taught how to handle the dead files, ensuring they are properly destroyed or disposed of per the organization's policies and procedures.
The visit to Kabarak University was an intense and productive one for the trainees from Ol'lessos Technical Training Institute from Nandi County. The trainees gained a lot of practical knowledge and skills that they can apply in their future careers. The university's commitment to providing quality education and training was evident throughout the visit, and the trainees left the institution feeling inspired and motivated to pursue their dreams.