Kabarak University TVET Institute today hosted a professional bodies sensitization forum for students. The event which was held at the Kabarak University-Main Campus Auditorium was officially opened by Prof. Henry Kiplangat the Chairman of Kabarak TVET/Vice-Chancellor Kabarak University.
In his opening remarks, he noted that the demand for professional qualifications had increased globally and that in recent years, getting a certification on top of an already existing degree has been made a mandatory requirement in various professions. He urged the students to seize the opportunity and start early pursuing the certifications since time was of the essence if they were to have a competitive edge in the job market.
The sensitization forum featured the Kenya Institute of Supplies Management (KISM), Kenya Institute of Supplies Examination Board (KISM), Human Resource Management Professionals Examinations Board (HRMPEB), the Association of Chartered Certified Accountants (ACCA) and Kenya Accountants and Secretaries National Examinations Board (KASNEB).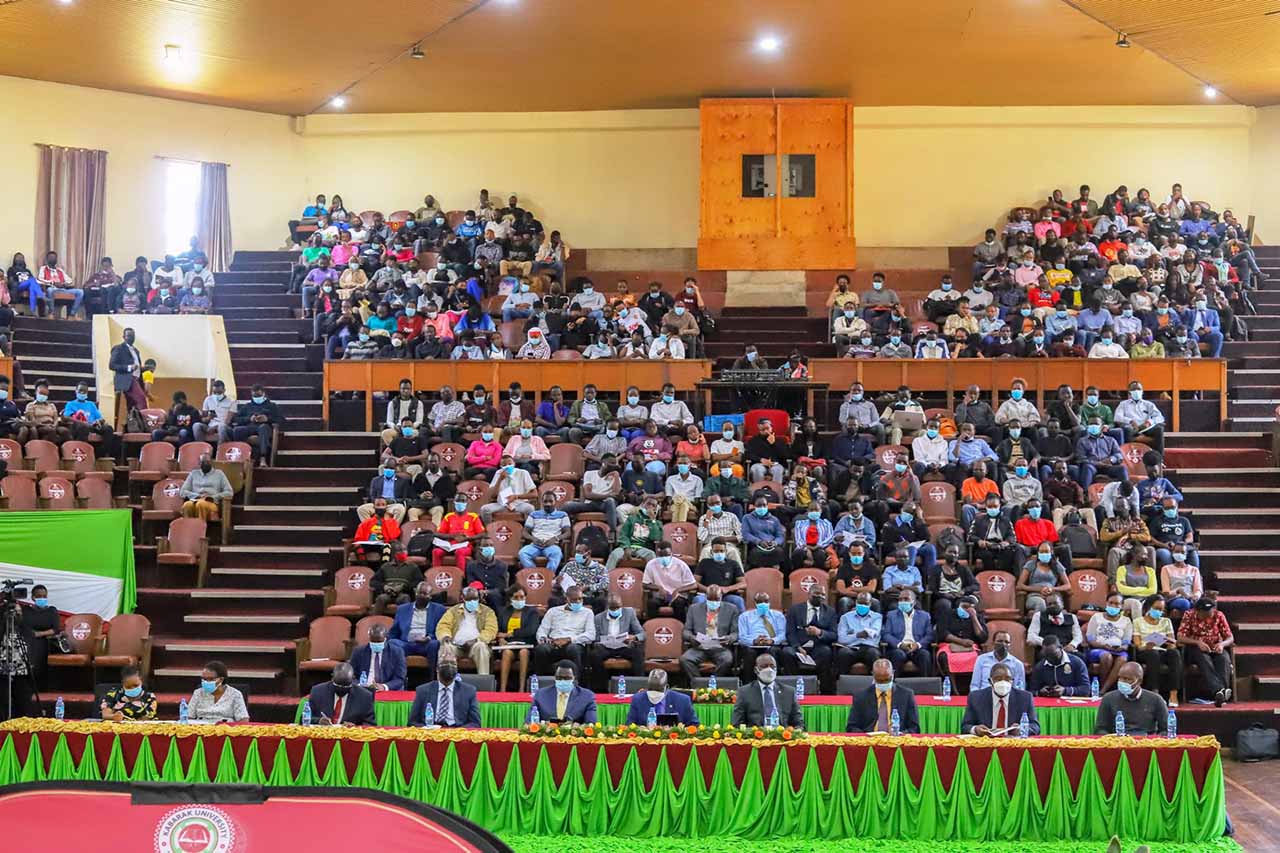 "It is not long ago since the University established the Kabarak TVET, the main purpose was to add value to the University. Their bringing together of the professional bodies to sensitize students today is clear evidence of the value they continue to add in the University." Prof Ochola -Deputy Vice-Chancellor Academic & Research, Kabarak University said.
Mr. John Karani Chairman, KISM said that the sensitization forum integrated practitioners and academia which was a dream come true for him. He encouraged the students to have the spirit of excellence and be marketplace relevant. Also present was the CEO KISEB, Dr Fred Ongisa, and Council member and Chairperson of the registration and licensing committee -Mr.Moses Omondi.
"ACCA is globally recognized and you can get a job anywhere in the world. Today, two students will get a opportunity to be brand ambassadors for ACCA." They will act as mentors and guides for their counterparts." Ms. Jully Wambui said while taking the students through the overview of ACCA.
Mr. Alex Ondieki from HRMPEB said that professional certification would counter the popular narrative of half-baked graduates.
Renowned Kenya Accountants and Secretaries National Examinations Board (KASNEB) representative Mr. Timothy Rotich who was the last presenter of the day took the students through the new KASNEB syllabus and informed the students that they had introduced new programmes which include those that require a minimum of KCSE certificate.
The event was a great success with thousands of students motivated and eager to enrol for a professional course.